La Vie, Osnabrück, Germany
Photographs from my meal in Germany , Osnabrück at La Vie September 18, 2011.
Chef Thomas Bühner and his wife
Restaurant artwork (anyone recognize this painting?)
House bread: multigrain, curry, whole wheat
Amuse bouche: Marinated mackerel, passion fruit, and black sesame ice cream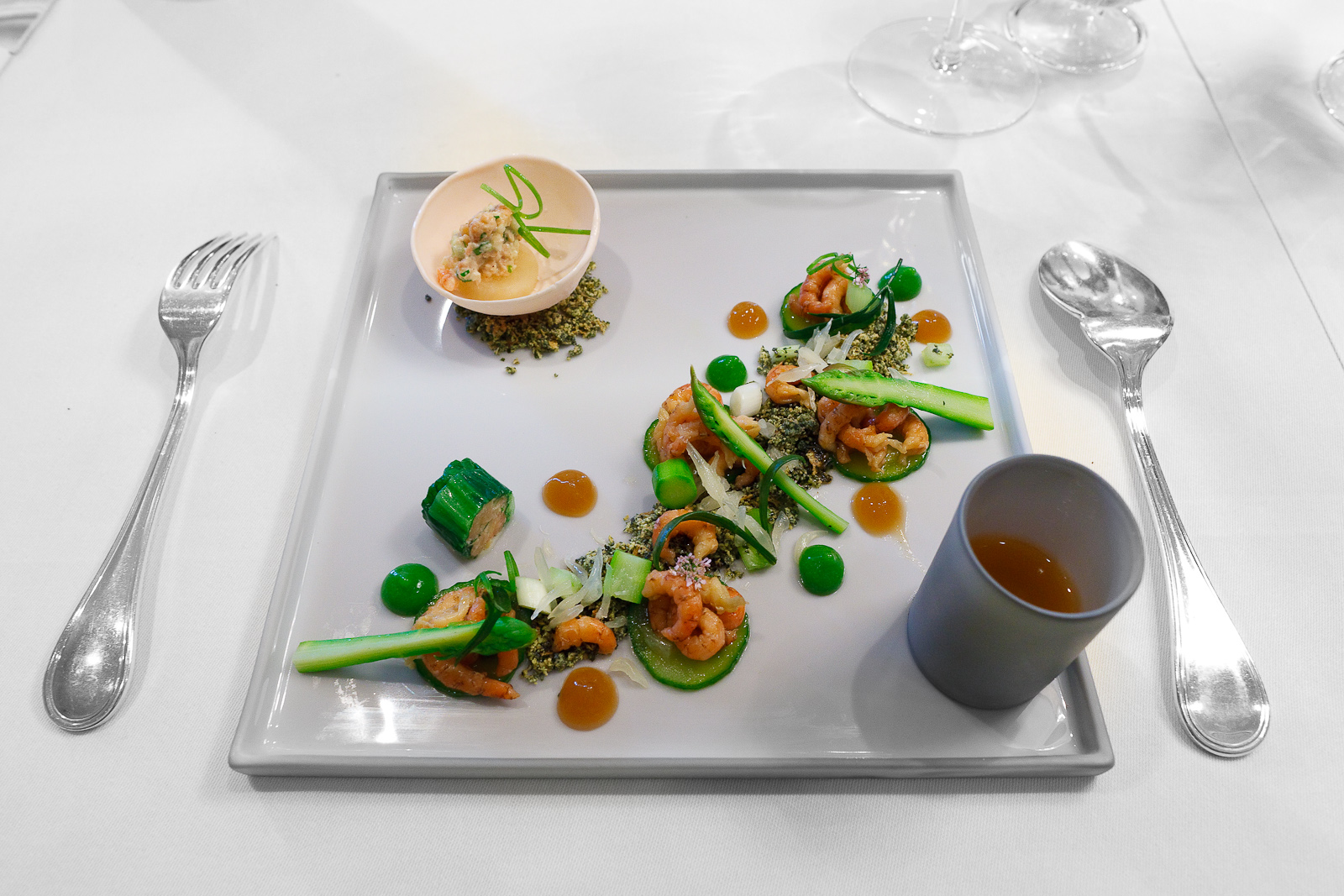 1st Course: Shrimps from Büsum, cucumber, green asparagus and leek, some "beach sand"
2nd Course: Langoustine with smoke, green tomato and ricotta, Ibérico bacon, bulgar
3rd Course: Ailerons of guinea fowl, artichoke, bean seeds and petals
Intermezzo: warm potato foam with quenelle of frozen pumpkin cream
4th Course: "Pure vension" - venison, juice, beet root, mushroom, "earth"
5th Course: Tanariva lactée, airy - liquid - solid, marinated cherries, caramelized quinoa
6th Course: Gravensteiner apple, warm - cold - ice cold, hazelnut cookies, yoghurt, and powder
Chef Thomas Bühner explaining his Gravensteiner apple
Petits four: crème brûlée
Petits fours: Assorted chocolates
Petit four: Chocolate cake
Chef Thomas Bühner in front of his home in Osnabrück, Lower Saxony