McCrady's, Charleston, South Carolina
Photographs from my meal in United states , South Carolina at McCrady's on December 31, 2011.
René Geoffroy Brut Premier Cru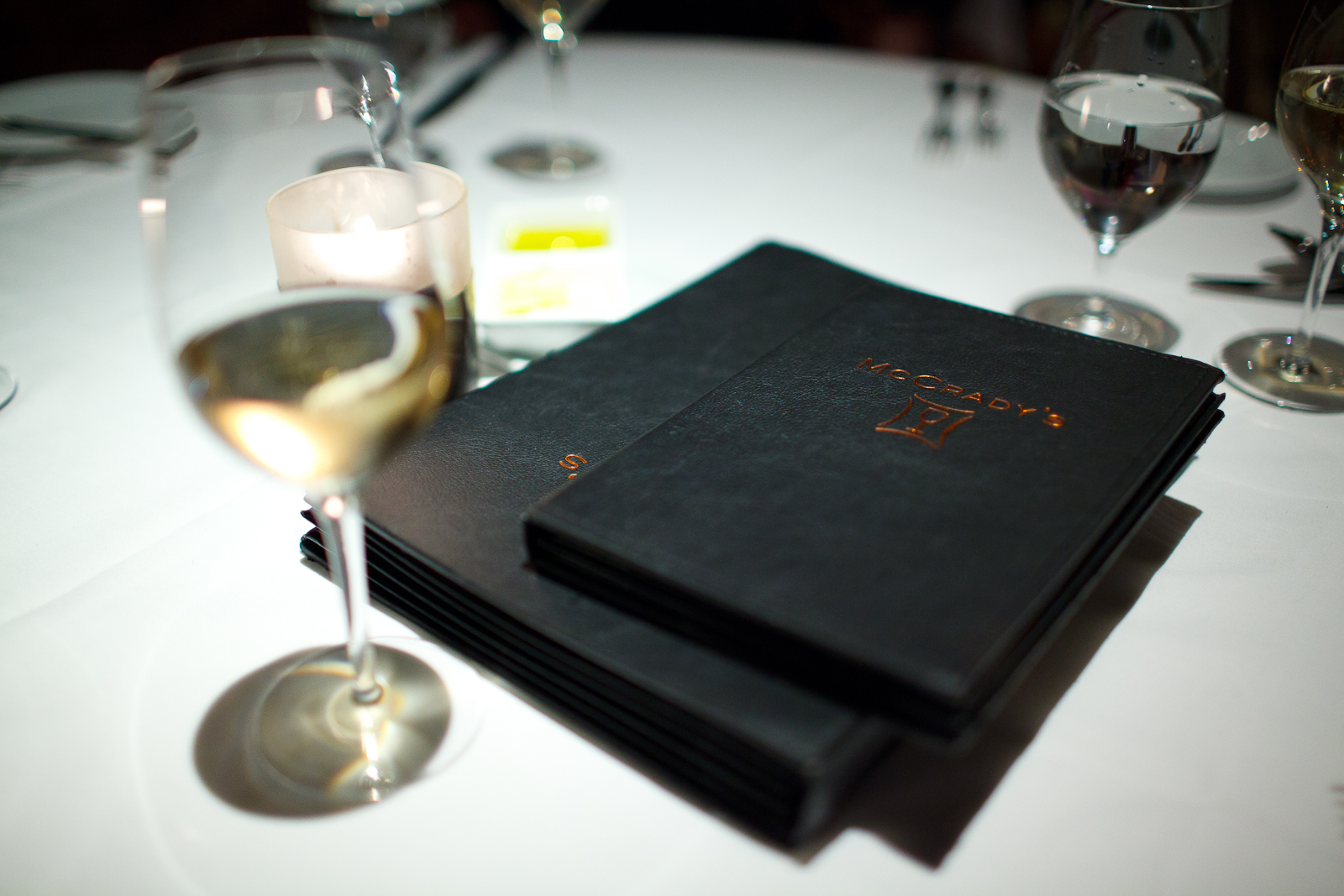 McCrady's wine and cocktail menu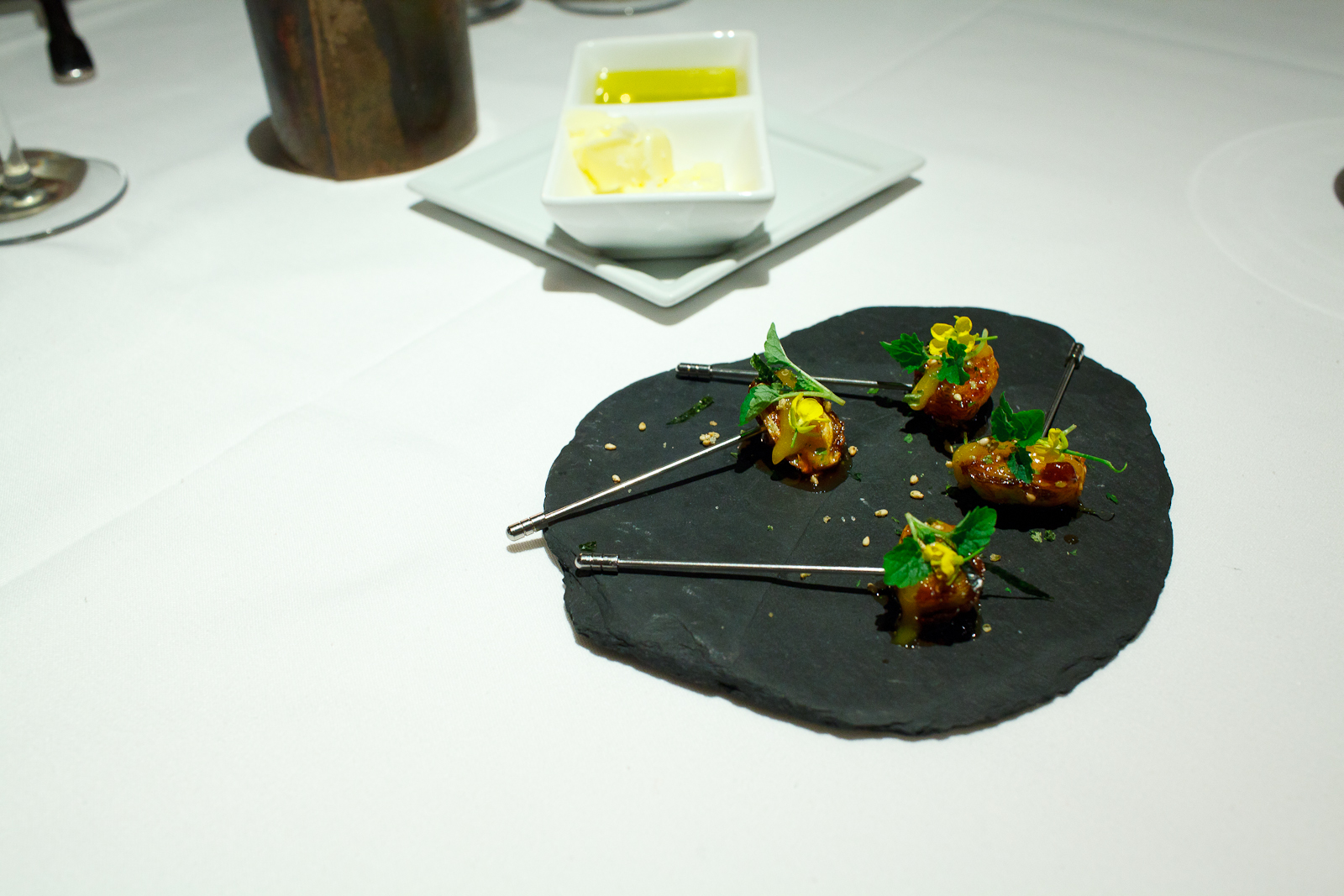 Amuse Bouche 1: General Tsao's Brussels Sprouts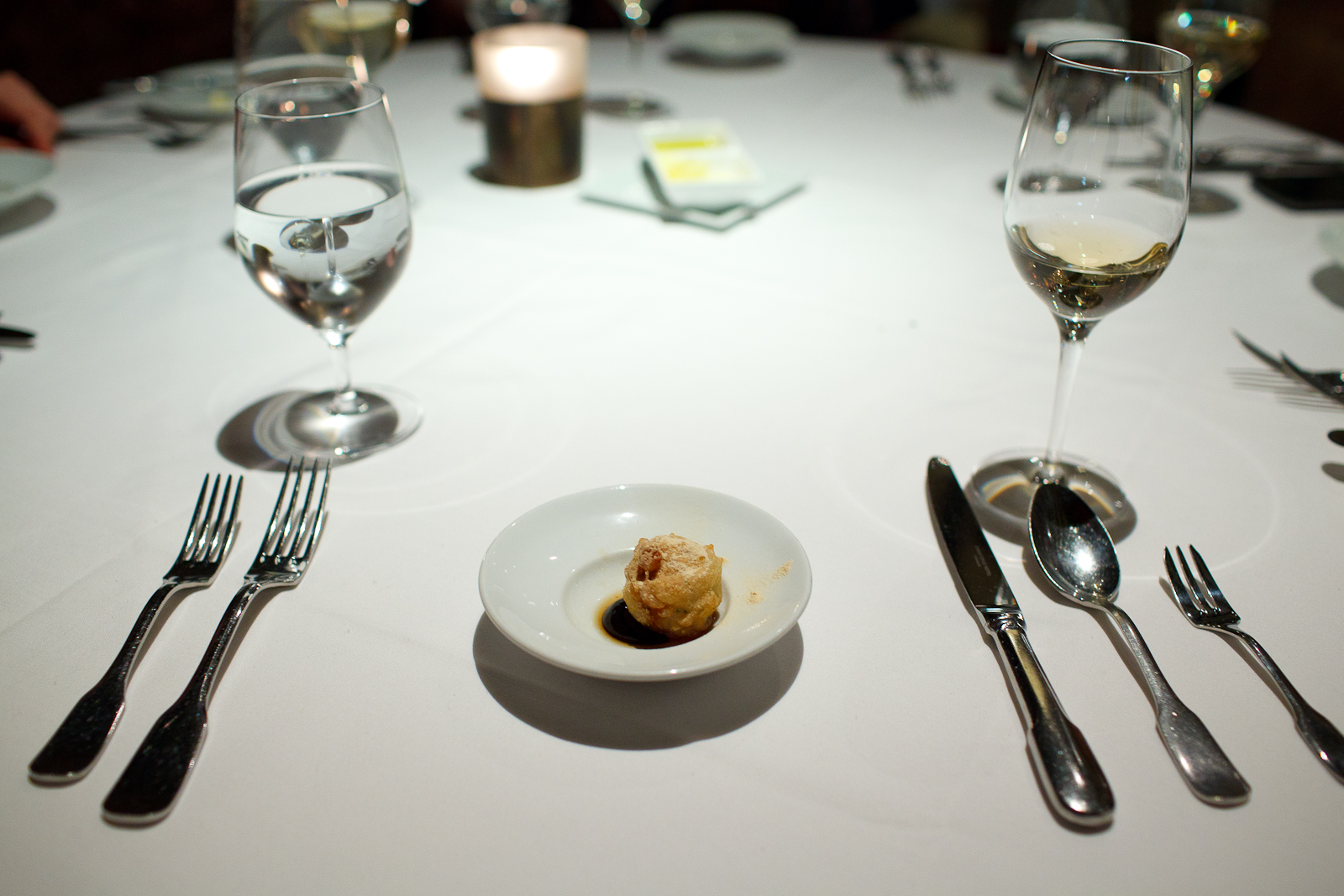 Amuse Bouche 2: Fish and Chips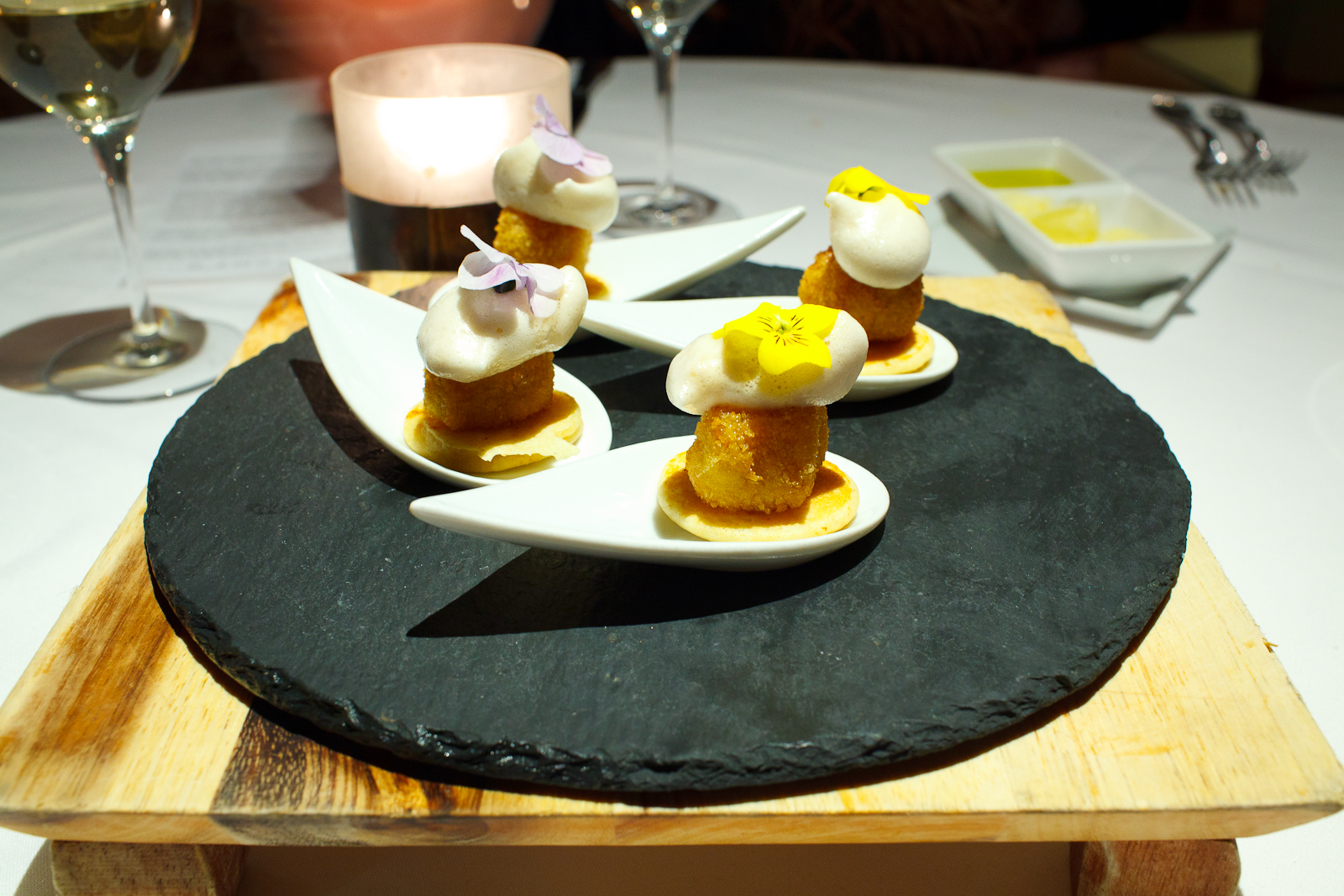 Amuse Bouche 3: Deep-fried foie gras and whipped maple syrup atop a Sonora wheat pancake.
Amuse Bouche 4: Charleston take on a classic English tea cake, fat back financier, sea urchin butter, sea urchin tongue, topped with white truffle
Les Grands Terroirs, Samuel Billaud, Chablis 2009
1st Course: Geoduck clam sashimi in its own juices, phytoplankton, apple, and Charleston kiwi.
2nd Course: Hamachi crudo with compressed fennel, fennel fronds, and a lardo vinaigrette
Erdener Treppchen Riesling Auslese 2010Domaine Huet Vouvray, Le Haut-Lieu Demi-sec 2009
Domaine Huet Vouvray, Le Haut-Lieu Demi-sec 2009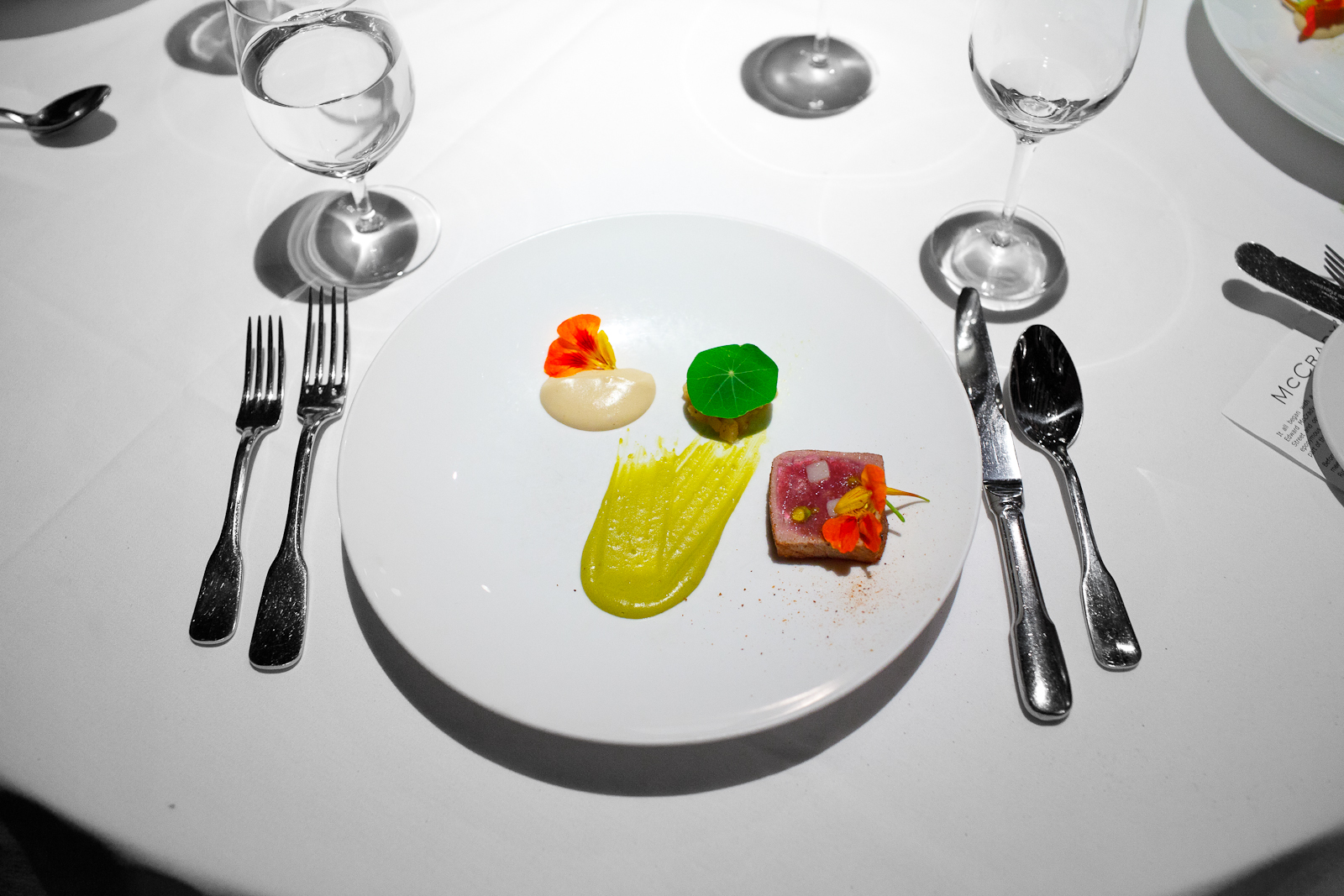 3rd Course: Tuna belly studded with fat back and pistachio, parsnip purée and pistachio mustard.
Cumières Rouge, Champagne Geoffroy 2008
Chef Sean Brock shaving Tennessee black truffles
American Perigord-style black truffle, from just outside Knoxville Tennessee
4th Course: Grouper, sweet potato purée, black truffle
5th Course: Broth of fermented red peppers, pork skin noodles, egg poached in pork fat, roasted pork, matsutake mushroom, and English peas
Ploussard la Chamade 2007
Domaine des Tours, Vin de Pays de Vaucluse
6th Course: lamb with huckleberry jam, hen of the woods mushroom, onions steeped in chamomile tea, antebellum oats, brown butter poached onion
7th Course: Aged "shot by a hunter wild" wood pigeon cooked in hay, beets buried in embers, huckleberries
8th Course: Ice cream made from smoked and fermented cacao nibs, sweet potato juice flavored with tamarind, puffed sweet potato starch, shaved white truffles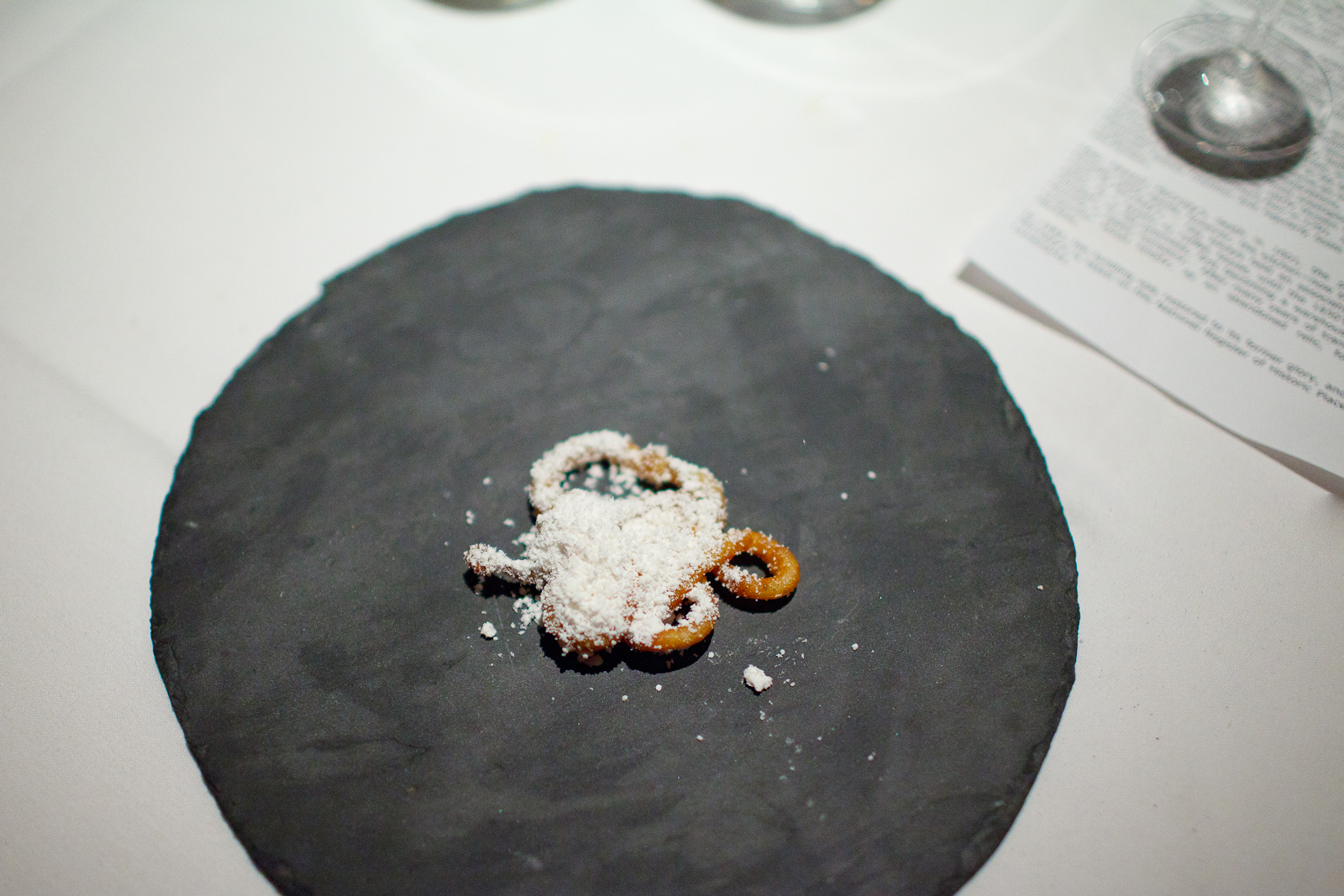 9th Course; Carnival-style funnel cake sprinkled with sweetened pork fat
Château Loupiac Gaudiet, 2007
Királyudvar Tokaji Aszu 6 puttonyos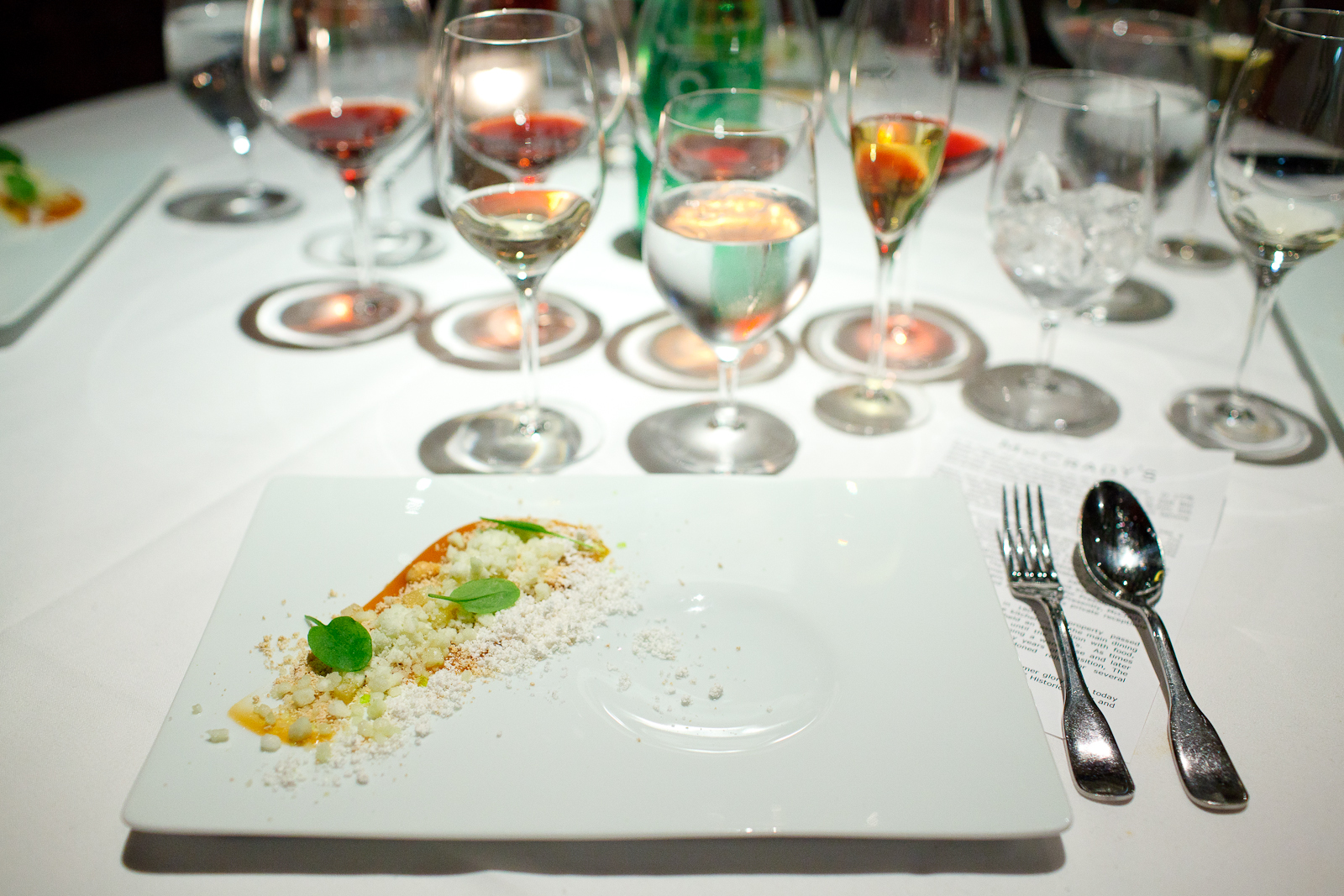 11th Course: Beet gelée with passion fruit and hazelnut