Pujol, Mexico
Photographs from my meal in Mexico City, Mexico at Pujol on August 26, 2011.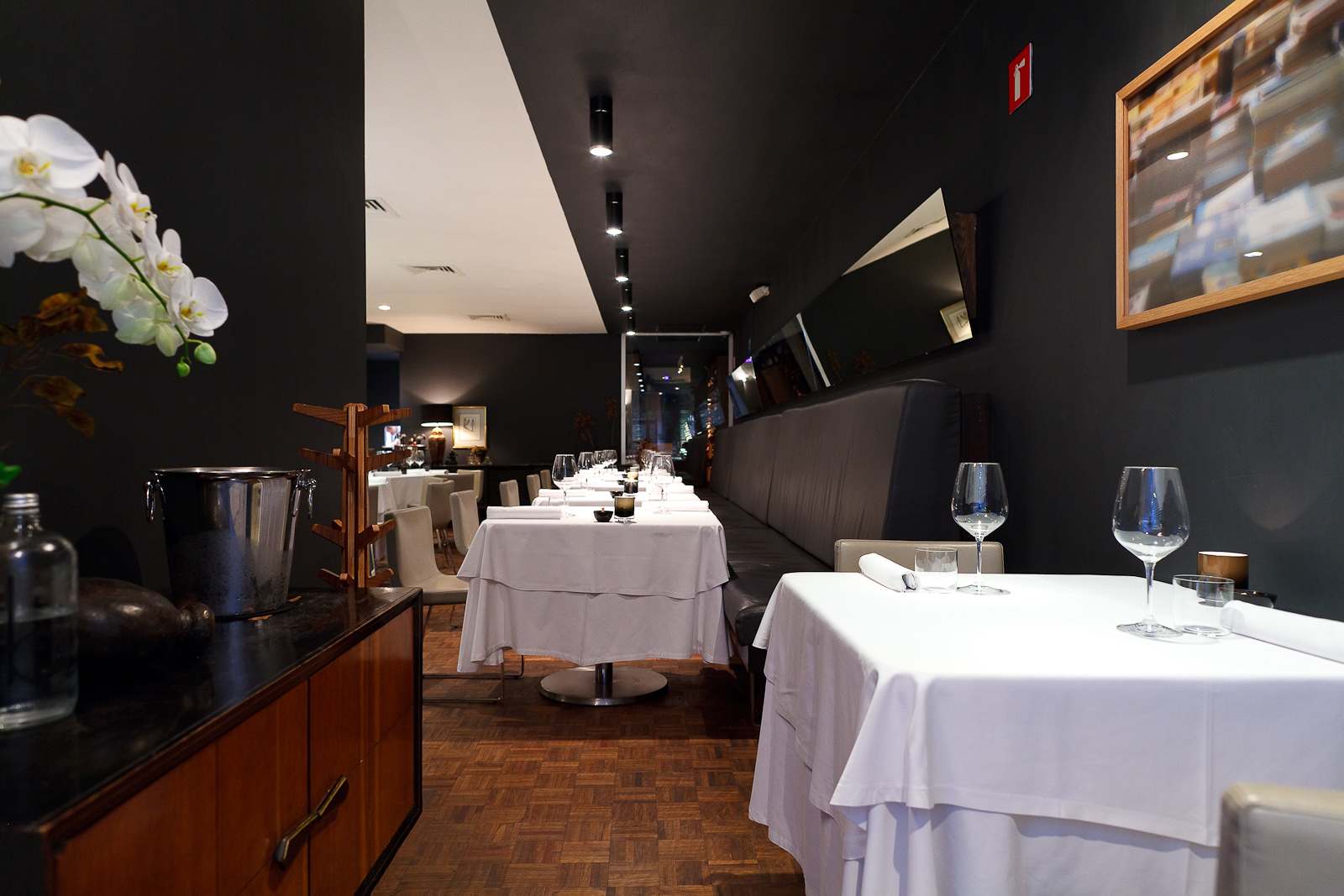 Amuse Bouche: Elotitos tatemados con mayonesa de café y polvo de chicatana (hormiga) (Smoked baby corn with coffee mayonesa and ant powder), con humo
Amuse Bouche: Flor de calabaza rellena con frijol, chile serrano (squash blossom with refried beans and serrano), Salicornia, aguacate, pepino en aguachile
1st Course: Bolita de quintonil y queso de cabra. Té de tomate, clavo, laurel, cilantro y chile chipotle. Dip de cebolla. Polvo de chile seco.
2nd Course: Cebiche de pescado marinado en jugo de coco y limón real. Hierbabuena. Aguacate criollo. Chile güero.
3rd Course: Flautas de aguacate rellenas de camarón cristal. Mayonesa de chipotle rallado. Emulsión de cilantro.
4th Course: Taco de tataki de robalo al pastor, piña (Taco al pastor with snook, pineapple mayonaise)
5th Course: Puchero de abulón. Almeja pismo. Chayote blanco. Soya. (Abalone soup, clam, white mirliton, chicharrón, soy, radish)
6th Course: Huatape de papa y camarón seco. Vainilla. (Boiled potato covered with dried shrimp powder)
7th Course: Tostada de erizo. Xitomate ahumado. Chile poblano. Aguacate. (Sea urchin tostada, smoked tomatillo, poblano pepper, avocado)
8th Course: Extraviado en ceniza de chile ancho. Mole verde. Cebolla encurtida en limón. Verdolaga y quelite cenizo. Aceite de pepita de calabaza.
Amuse Bouche: Elotitos tatemados con mayonesa de café y polvo de chicatana (hormiga) (Smoked baby corn with coffee mayonnaise and ant powder), interior
9th Course: Nieve de zarzamora. Sal de gusano. Mezcal flameado. (Blackberry sorbet, worm salt, mezcal flame)
10th Course: Pastel de tres leches deconstruido (deconstructed 3-milk cake)
Petits fours: pâte des fruits, chocolate and hazelnuts, cocada (coconut ball), chocolate, Mexican mazapán (peanut squares)